Donate
We greatly appreciate your support of this ministry
Donation options
1. Stripe
We are currently using Stripe Payment Links for processing Living Messiah donations online.
Instructions
1. Decide the recurring option or the one-time option.
2. By clicking the Donation button , you will be redirected to a second tab on your browser so that you can complete the process.

3. Fill out the normal credit card / debit card processing and submit the form.
4. After the payment processing is completed the second tab will show "Donation Confirmed". You can now close that second tab.
2. Zelle
Or, you could send donations via Zelle Pay with the Donations@LivingMessiah.com email.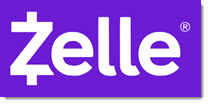 3. Check
Or mail Living Messiah Ministries a check...
Living Messiah Ministries
19 North Robson #106
Mesa, AZ 85201;