Preparing
A Thought on Preparing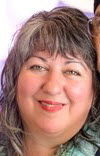 The Hebrew word, Asa (Ayin, Shin, Hey) is used many times through out The Scriptures to depict one who sees a need and is fulfilling it or is being directed to fulfill a present need that is seen by someone else.
Psalms 78:8 instructs me not to be like my ancestors, a stubborn and rebellious generation that did not prepare their hearts. I am instructed in 1 Peter 3:15 to be prepared in humility and fear, to give a reason for the hope that I have. John 14:2 Yahushua speaks of a place in His Fathers house that He is going to prepare for me. And Revelation 12:6,14 speaks of a place in the wilderness prepared by YHWH for the woman to flee where she would be taken care of. These are just a few examples of preparing I see through out Scripture.
Participating in a Sabbath rest requires advanced preparations in several areas, my home, meal plans, personal attention, spiritual needs (prayer, fasting, study, meditation) and assembly gatherings.
In order to properly prepare for a task or event I need to be able to see what it is that I am preparing for. Preparing becomes a lifestyle, not a one time event. May The Spirit of YHWH open my heart and hands daily for what may be required of me.
Prior to the Fall Feasts my family takes a closer look at ourselves, physically and spiritually looking for areas in need of attention, improvement, repentance and restoration.
Here is a short check list of some of the areas we examine-
Spiritually -
- Is my relationship with my Creator, YHWH in order?
- Is my relationship with my family, friends,neighbors in order?
- Is The Word of God the standard I govern every thought and deed?
- Am I giving thanks for ALL things?
Physically -
- I am prepared to stay or go if I am required?
- Is my purse or daily use back pack equipped with what I need if I could not get back home today?
- Is my 3 day (72 hour) grab and go bag ready?
- Do I have a 3 week supply of food, water and necessary supplies in my home in the event I had to shelter in place?
- Are my priority lists made in advance if I had to grab and go and only had 5, 15 or 30 minutes?
- Do I know where I would go and have I made prior arrangements to do so?

Below is a helpful list my family has complied and divided into 5 areas of preparation. Use it for your next camping trip or as a tool in your preparation planner to fill your priority needs as you walk out your lifestyle of being prepared.
May we be prepared to have our names written in The Lambs Book of Life and may we prepare for the return of our Savior.
| Water & Food | Shelter, Fire, Light & Electricity | Health, Medical & Sanitation |
| --- | --- | --- |
| Filtration & Purification System | Tent, Poles, Stakes, String, Rope | First Aid Kit |
| Individual Water Bottles | Tarps, Rugs, Mats, Chairs | Alcohol, Hydrogen Peroxide |
| Large Quantity Jugs | Shade Canopy, Hammock | Medications, Vitamins |
| Snacks: | | Sun Block, Chap Stick |
| Trail Mix, Prunes, Crackers | | Insect Repellant, Dust Mask |
| "Add Boiling Water" Foods: | | Saline Solution, Contacts |
| Oatmeal, Soup, Grains | Pillows, Fleece Blankets | Glasses, Sun Glasses |
| Hot Chocolate Powder, Tea Bags | Sleeping Bags | |
| | | Toilet Paper, Feminine Supplies |
| Ice, Picnic Basket (plates,cups) | | Wipes, Squirt Bottle |
| | Air Mattress, Repair Kit, Pump | Solar Shower |
| Food Preparation: | Rain Poncho, Umbrella | |
| Tea/Coffee Pot, Hot Pads, Bowl | | Porta-Potty, Porta-Potty Tent |
| Skillet, Griddle, Dutch Oven, Lids | Light - Fire | Bio Blue Tablets, Kitty Litter |
| Cookie Sheet, Cutting BOard | Flashlight, Extra Batteries | Trash Can or Bucket w/ Lid |
| Spoon, Ladle, Spatula, Tongs | Lighter, Matches | Trash Can Liners |
| Knife, Scissors, Can Opener, Peeler | Jar or Emergency Candle | |
| Fire Roasters, Table Cover, Clips | 12 Hour Light Stick | Toiletries: |
| Plastic Bucket w/ Lid (Trash) | Glow Ropes/Sticks | Shampoo, Conditioner |
| | Extension Cords/Outlets | Body Wash Towel, Wash Cloth |
| Salt, Cayenne, Oil, Sweetener | | Deodorant, Lotion, Cotton Balls |
| Vinegar, Seasonings, Soda | | Q-Tips, Razors, Tweezers, Mirror |
| | Lantern, Bulb, Batteries | Toothbrush, Toothpaste, Floss |
| Cooking: | Oil Lamps, Lamp Oil | Hair Brush/Comb, Nail Clippers |
| Propane Stove, Volcano, BBQ Grill | Lighter Fluid | Hair-ties, Clips, Covers, Hat |
| Dutch-Sun Oven, Wonder Box | | Shower Shoes |
| Fire Grate, Wood, Briquets & Fluids | Solar Lights | |
| | Tiki Lights | Cosmetic: |
| Paper Products: | | Make-up, Blow Dryer |
| Clorox Wipes, Baggies | | Curling, Flatting Iron |
| Foil, Saran, Trash Bags | Electricity: | |
| Food Handlers, Gloves | Generator, Fuel | Clothing: |
| Plates, Cups, Utensils | 50-100 ft Extension Cord | Appropriate changes of Clothing |
| Napkins, Paper Towels | | - Underwear, Socks, Sleepwear |
| | | - Long Pants, Shorts, Skirts |
| Clean Up: | | - Long/Short Sleeve Shirts |
| 3 Dish Pans, Rubber Gloves | | - Jacket, Sturdy Shoes |
| Dish/Hand Soap, Bleach, Scraper | | - Head Covering, Gloves, Scarf |
| ScratchPads, Dish Sponge/Towel | | - Laundry Bag, Lint Roller |
| Water Jug w/ Valve (hand wash) | | - Clothes Line, Clothes Pins |
| | | |
| Communication, Documents & Travel | Tools & Helpful Supplies |
| --- | --- |
| Cell Phones, Chargers | 72 Hour Back Pack |
| Two-Way Radios | Personal Safety Equipment |
| Auto Adapter for Electronics | |
| Radio | |
| Map | Multi-Tool, Swiss Army Knike |
| Compass | Hammer, Axe, Hatchet |
| Whistle | Wrench, Pliers, Screwdriver |
| Binoculars | Work Gloves, Safety Goggles |
| Watch, Clock | Duct Tape, WD-40, Fishing Line |
| | Bug Spray, Ant Killer |
| | Citronella Candles |
| | |
| Highway Flares | Shovel, Rake |
| Jumper Cables | Broom, Dust Pan |
| Fix-A-Flat | Water Hose, Bucket |
| Tire Pressure Gauge | 3 Coolers: |
| | Frequent use, Perishable, Freezer |
| | Folding Table & Camp Chairs |
| Important Personal Documents | |
| - Drivers License | 2 Liter Bootle for Mosquito Trap |
| - Personal Identification | (will also need sugar & yeast) |
| - Passports | |
| - Registration & Insurance Cards | |
| - Emergency Phone Numbers | Paper, Pencil, Tape |
| - Personal Document Binder | Sharpie Markers |
| | Colored Markers |
| | Board Games, Card Games |
| Cash / Coins on Hand | Reading Material |
| | Sewing Kit, Needle & Thread |
| To Do: | Safety Pins |
| - Auto Maintenance / Repairs? | |
| - Change Oil | Bible |
| - Fill Gas Tank | Siddur, Prayer Book |
| - Fill Propane Tanks | Prayer Shawl |
| - Check Tires / Pressure / Spare | Shofar |
| | Musical Instruments |
| | |
| | Pet and Pet Supplies |
| | Food, Leash, Kennel |
| | |