Land Vision
Land Purchase Vision
This is an article written by Jerry Watkins as a vision of where Living Messiah could be headed
As our community has grown and developed over the past several years, certain ideas have come to the forefront that some of us feel may be from God. In particular, many in our "family" (mishpocha) are attracted to the idea of owning a fairly significant piece of land, as a community, for possible use in several ways. For example, we could use it as a place to celebrate the feasts of יְהוָה, particularly Sukkot. It could also be used for vacation and recreational purposes by our community members. And ultimately, if the economic and social conditions in the metropolitan Phoenix area become unsafe, the land could be used as a safe haven for our own protection as well as others who God might put in our path. With this general idea in mind, a description of one possible scenario has been written which describes what such a development might look like.
As we continue to grow as a community, we are developing the type of family relationships that God describes in His word. We are all committed to following God's leading and doing His work. If He is indeed leading us in this direction, then we should all work together to do His will.
Please read the description below and contact any of our leadership with your thoughts.
The Vision, a few years from now . . .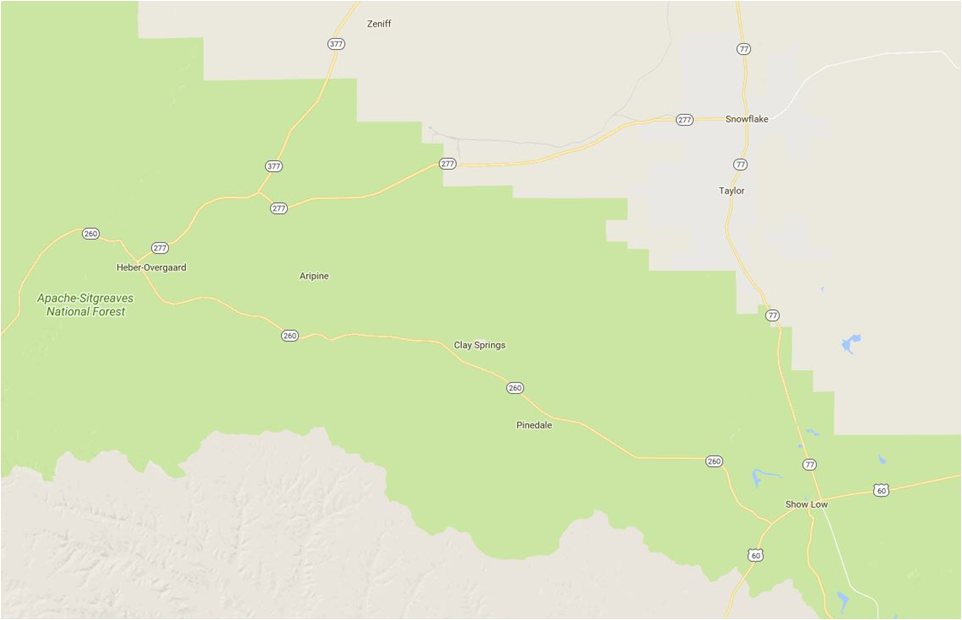 Somewhere, about two hours outside of Phoenix by car, there is a 40+ acre piece of land owned by Living Messiah Ministries. This land is reasonably secluded a few miles off the main highway and is generously endowed with scrub cedar and pinon trees as well as a few pines. Since acquiring this land, the people of Living Messiah have drilled a water well and have an old-fashioned windmill pumping water into a tank located at a high point on the property. Arrangements were made with the local electrical provider and power was routed onto the property. (Plans are in place to provide independent electrical power on-site in the future.) Several buildings have been constructed as well: A good-sized commercial kitchen adjoining a covered outdoor eating area able to feed a hundred or more people and an "ablution block" consisting of an array of toilets and showers for a similar number of people. In addition, there are various maintenance buildings and sheds around the property for various purposes.
Currently, several families from the Living Messiah community are living full-time on the property. Some families have made use of existing camping trailers or mobile homes, while others have constructed more substantial homes. These families are engaged in farming activities including raising goats (for milk) and chickens (for eggs) as well as tending several large garden plots. Many other activities are under consideration by the group. Also, additional development work is on-going that includes more housing of various sizes and types, as well as the construction of pads and hookups for motor homes. This facility is called the Living Messiah Ministries Farm, or simply the "Farm."
Those families in our community that are not yet able to relocate to the Farm remain involved with the community in their present homes in the Phoenix area. These families operate the Living Messiah Ministries "Farm-Fresh Food" outlets that have been put in place in various locations around the valley. These outlets sell a variety of the food products grown at the Farm (for example, fresh eggs, fresh goat's milk and cheese, fresh vegetables, etc.) to retail customers as well as various restaurants and grocery stores. In addition, there is a Living Messiah Ministries Fresh Food Restaurant located in downtown Mesa. At least two times per week, fresh produce is brought in from the Farm for the Food Outlets and necessary supplies are obtained in the city and brought back to those operating the Farm. Also, the Farm is used by the entire Living Messiah community at various times throughout the year. The community celebrates the three annual feasts together at the Farm. In addition, throughout the year various "Shabbat Celebrations" are scheduled when the entire community gathers for worship, food, and fellowship.
Goals:
First and foremost, to act only on God's leading (as shown by unanimity of the leadership) being obedient to His calling.
Provide a safe and secure refuge in case of trouble in the valley both for the members of our community as well as others who God may put in our path
Provide a service to our neighbors by being a source of fresh organically-grown food
Play a part in God's re-gathering of His people during these End Times
PDF download